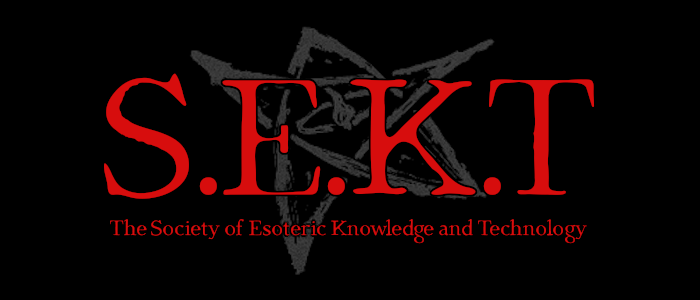 Books Available Now
The Society of Esoteric Knowledge and Technology (S.E.K.T) is available now! Happy Halloween!
The infamous Miskatonic University of Arkham Massachusets is well known for unexplained disappearances, mysterious mass hysteria, and unidentified beasties escaping from various departments. Even more so than the ivy league education the esteemed institution offers. So when a peculiar study group begins attracting the best and brightest the school has to offer, it soon becomes evident that the Society of Esoteric Knowledge and Technology is more than it appears. Hoping to expand their social circle and get through the rigors of their academic routine, the members discover something that will change their lives forever. After researching a famous witch from Arkham's past, the group stumbles into a reality they never knew existed, and their oddly named study group will never be the same.
Kobo.com
EPub
Barns And Noble:
EPub
Paperback
---
The Seed Man and Other Tales is now available as an epub and in paperback as of October 31st. 2020
This collection of stories marks my first venture into the world of self-publishing. I hope to launch this anthology through other channels if I can get enough traction. Currently, the epub is available through Kobo.com and Amazon. The paperback version is only available through Amazon at the moment but I hope to expand that distribution as time goes on. I hope you enjoy these stories as much as I've enjoyed creating them.
Kobo.com
EPub
Barns and Noble
EPub
Paperback
Other
Thrift Books
Take A Lot
By: David Pitzel Nov. 27, 2021, 4:54 p.m.