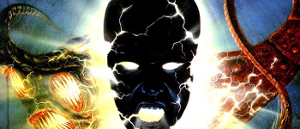 With one of their member missing the group tries to find out what may have happened to him. An unexpected summons to Scotland Yard brings new possibilities and Berlioux and Edgerton go on a trip to the countryside. See what happens in this episode of Masks of Nyarlathotep...
Listen to the game...
Aug. 17, 2018, 3:34 p.m.