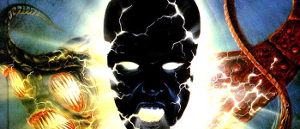 Thomas Edgerton and company dig deeper into the mystery surrounding Shanghai and Jack Brady. Thomas runs a few errands involving the large quantities of stolen currency that Phillip dropped in his lap the night before while Claudia seeks help gathering information about the Order of the Bloated Woman prompting a secret ally revels themselves. Find out what happens in this episode of Masks of Nyarlathotep...
Listen to the game...
Oct. 15, 2018, 1:28 p.m.