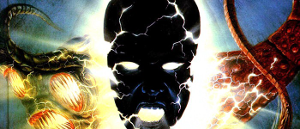 After the daring battle with Lilian Sinclair the investigators are feeling bold and satisfied that they will be able to handily wrap up the rest of the Botherhood members surrounding the museum. Things change quickly however when the begin to hear an odd piping sound from outside the storeroom door. See what happens in this episode of Masks of Nyarlathotep...
Listen to the game...
March 20, 2019, 1:38 p.m.