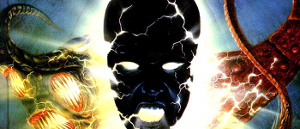 With Professor Berlioux's mind shattered the rest of the group scrambles to pick up the pieces and get out of London before the Brotherhood of the Black Pharaoh closes in. New allies emerge but will it be enough? Find out in this episode of Masks of Nyarlathotep...
Listen to the game...
Sept. 17, 2018, 2:49 p.m.