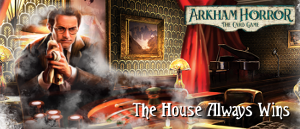 After the horrifying events a the Miskatonic University Jenny and Agnes head to the local speakeasy and gambling den in hopes of finding Dr. Francis Morgan. Will they be able to find the Professor without attracting the ire of the local gangsters who run the place?
Listen to the game...
Sept. 9, 2019, 10:27 a.m.