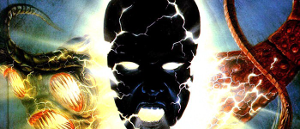 This is a late Halloween episode which is tied into Masks of Nyarlathotep. Come find out what kind of horrifying hi-jinx the group gets into when attempting to question a certain patient at the remote asylum in Hong Kong which Brady told them about. This will be a two part session so watch out for next weeks episode as well. Happy late Halloween.
Listen to the game...
Nov. 9, 2018, 3:43 p.m.